Principal Investigator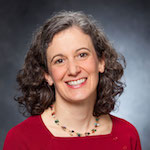 Kelly Dyer
Professor of Genetics
Ph.D. 2004, University of Rochester
Kelly is broadly interested in evolutionary genetics and molecular evolution. She earned her B.S. in Evolution and Ecology from UC Davis, M.S. from the University of Arizona, and Ph.D. from the University of Rochester. She spent three years at the University of Edinburgh in Scotland as a Royal Society USA Research Fellow before founding the Dyer Lab at UGA in November of 2007. While at UGA, Kelly has received a CAREER award from the National Science Foundation as well as a New Scholar in Aging Award from the Ellison Medical Foundation. She was a Lilly Teaching Fellow and is a member of the UGA Teaching Academy. In 2017 Kelly received the Richard B. Russell Award for Excellence in Undergraduate Teaching, which is UGA's highest early career teaching award. Kelly currently serves as the Graduate Coordinator for the UGA Department of Genetics and the Director of the NIH T32 Genetics Training Grant.
Research Staff
Kevin Moore
Research Technician
B.S. 2016, University of Colorado at Boulder
Kevin is interested in behavioral ecology, and has worked on a wide variety of organisms including snakes, iguanas, skinks, Tasmanian devils, beetles, grasshoppers, and bugs. He is currently learning to appreciate the awesome power of Drosophila.
Graduate Students
Andrew Duitsman
Ph.D. Student, Genetics
B.S. 2018, Piedmont College
Andrew is broadly interested in evolutionary biology. He is studying speciation and sperm competition in D. recens and D. subquinaria.
Paul Ginsberg
Ph.D. Candidate, Genetics
B.S. 2014, UC Davis
Paul is interested in host-endosymbiont interactions and speciation. Paul has been working on Wolbachia-host interactions in D. recens and D. subquinaria, and is interested in how Wolbachia spreads both within host populations and to new host species. He is also studying patterns of introgression between these species. Paul came to UGA from Michael Turelli's lab at UC Davis, where he studied Wolbachia in the melanogaster and montium groups of Drosophila.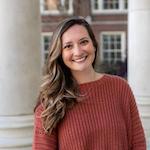 Theresa Miorin
Ph.D. Student, Genetics
B.S. 2019, University of North Carolina at Charlotte
Theresa is interested in evolutionary genomics, and she is currently studying X-chromosome drive in D. neotestacea. Theresa is currently a trainee on the NIH Genetics Training Grant and she recently received an R.C. Lewontin Early Award from the Society for the Study of Evolution. Theresa came to UGA from Rebekah Rogers' lab at UNC Charlotte, where she studied meiotic drive, gene expression, and structural evolution in Drosophila.
Undergraduate Students
None right now due to COVID-19.
Lab Mascots
Our furry field assistants, Maisie and Indie
Lab Alumni (Graduate students)